Catch up on Dr. Julia Pryce's Attunement presentation at Involve 2018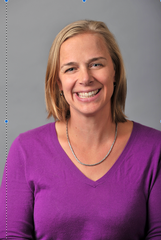 It was wonderful to see many of you at Dr. Julia Pryce's presentation as part of our Involve National conference in Wellington in August. We hope you found her topic useful and exciting, as she works to help us equip mentoring staff, and mentors themselves, with the skills needed to build strong connection in our relationships.
For those of you who were unable to attend in person, we are pleased to be able to provide an abbreviated copy of her Powerpoint Presentation. If you would like to learn more about the Mentoring FAN tool that she introduced, please email her directly at at jpryce@luc.edu and she can share more.
Here is the link to her presentation: Involve 2018 ATTUNEMENT PRESENTATION
Dr. Pryce's presentation was focused on the concept of attunement; our ability to be flexible and responsive, managing our own needs with that of the other, in youth mentoring programs. Dr. Pryce is working closely with colleagues in Chicago (namely Dr. Linda Gilkerson, who developed the original FAN) and here in New Zealand (Drs. Deane and Bullen of University of Auckland) to develop a greater, cross-cultural understanding of the nature of attunement and its measurement. Dr. Pryce emphasized the challenge that youth workers face in remaining grounded and present in the midst of the stressors of their work, and how those stressors may move us to think about our days as "checking off our list of to-do's", rather than building relationships. She also highlighted the importance of attunement across the system of relationships that characterize youth mentoring, including that between staff-mentor and staff-youth, as well as mentor-youth pairs.
Dr. Pryce, along with Drs. Deane and Bullen, are exploring with the Network other ways that she may be able to use her research to help support strong mentoring practice here in New Zealand. Please do not hesitate to contact the Network, or Dr. Pryce directly, should you have interest in further exploring attunement measurement or training.