Regional workshops getting great reviews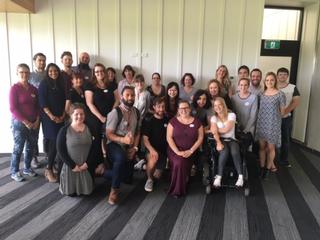 The feedback has been great. People appreciate that we are bringing the workshops to the regions, They are finding the content excellent and relevant to their work and are welcoming the opportunity to network with others in their community. Here are a couple of comments:
Being able to reflect on what I need to do to ensure I am being the very best mentor I can be for students and whanua.
The materials are excellent and they will help me refine our systems and processes, particularly our programme evaluation.
We have already used the new Guide when applying for funding which we were successful in securing.
Ideas shared by people of different backgrounds was invaluable.

<< Back