INVOLVE 2021 - Tickets are live!
Want to start planning for INVOLVE? Head to the website to read a bit about all the different ticket options, or go straight to Humanitix to order your tickets now!
Our world has recently embraced digital options for meetings, wānanga and conferences. In order to give you freedom and flexibility, INVOLVE 2021 is running as a hybrid event. That means that you have the option to attend in-person or online.
Head to the website to find out more about the benefits of attending in person or online for INVOLVE 2021!
If you can't join us on the 9-11 August, why not grab a Later Acces pass? This gives you the ability to watch all content from INVOLVE as many times as you like for up to a year!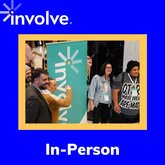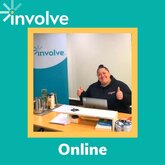 Planning in Covid times

We know that in our current climate, it is difficult to know what the rest of the year looks like. The INVOLVE Team is committed to making the conference as accessible as possible. Whilst our desire is to meet kanohi ki te kanohi in August, the team is also creating contingency plans so that we can pivot to an online conference last minute. The INVOLVE Team is committed to the health, safety and wellbeing of all attendees, our sector, and young people; we will be guided by the advice of health professionals and the Government.

If the decision is made to pivot to a digital conference, everyone with an In-Person conference ticket will be automatically switched to an Online ticket and refunded the difference.
We are also working on pulling together advice, health and safety plans, and support options to help you as you prepare for INVOLVE. Keep checking our website for all this!


<< Back