Season's Greetings from NZYMN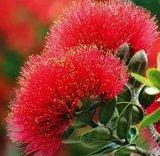 HIGHLIGHTS 2020. The 'stay home' order of NZ's Covid- 19 response pushed NZYMN to venture further into the virtual world – we still have a long way to go but we converted our Sharing the Kaupapa workshop into a zoom presentation and organized (in partnership) a digital conference with over a thousand participants. The Digital INVOLVE 2020 conference was something special and the Later Access Pass was particularly appreciated as it gave participants the ability to see more than 4 breakout sessions.
NEWSLETTER: Summer 2020/2021. We hope you enjoy the stories in the latest edition of our newsletter CONNECTIONS.
Read about
Challenge and triumphs of mentoring in lockdown.
Top tips for working with volunteer mentors.
A community approach to mentoring.
Click here to read the full Connections newletter NZYMN Newsletter

LOOKING FORWARD to 2021. We are delighted to announce that thanks to funding from The Tindall Foundation we will be bringing a new workshop to the regions. It is also exciting to tell you of the INVOLVE 2020 Reunion conference in Wellington in August. When it was decided to go digital for the 2020 conference we were keen to get back face to face as soon as possible, hence the planned meeting in August although there will be a digital contingency. Keep an eye on www.involve.org.nz for details and more information.
We wish you and your whānau safe and happy summer holidays. We hope that you will have a chance to relax and re-energise for the challenges of the year ahead.
Meri kirihimete ngā mihi o te tau hou ki to whānau
Joy Eaton, on behalf of the NZ Youth Mentoring team