The New Zealand Youth Mentoring Network is a "charitable trust" that works alongside those that work with young people. We aim to provide advice, support, access to best practice resources and training in Mentoring.
We are governed by a voluntary board of professional individuals with extensive experience in working with young people. Our General Manager works with a team of dedicated contractors to deliver on our organisational objectives. For more information on our people, click here.
The New Zealand Youth Mentoring Network aims to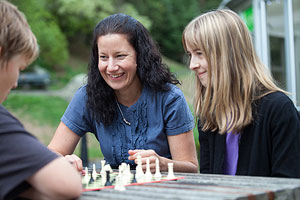 support and promote effective youth mentoring by:
Enhancing networking and coordination
Creating a positive public profile for youth mentoring in general
Encouraging community engagement in quality mentoring programmes
Providing resources and training opportunities
All young people deserve support to realise their potential. Our task is to make this happen.
The New Zealand Youth Mentoring sector consists of three distinct groups who have similar objectives (to improve the lives of young New Zealanders) however have different needs. The three distinct groups are:
Formal Programme Providers: - the primary role of these organisations, is mentoring young people.
Informal Providers: - offer a mentoring service as a consequence of other work they are undertaking with young people.
Individuals: - offer informal mentoring support to young people, outside established youth programmes.