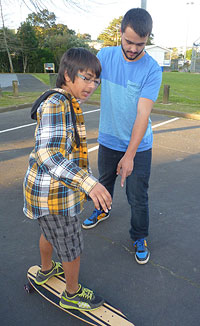 Thank you for your interest in volunteering to mentor a young person. Your choice will have a powerful and positive influence on the course of a young person's life and at the same time, it will be an invaluable investment in the future of your local and wider community.
Four easy steps to get started
Step 1: Read about the programmes that are running in your region to determine which ones you may be most interested in volunteering for.
Step 2: Register your interest by completing the Volunteer Mentor form below. In the space provided, indicate the programme(s) that you are most interested in finding out more about. If there aren't any programmes available in your region at this time, we encourage you to still register your interest and we will keep you updated on new programmes as they come on board.
Step 3: We will send your contact details to the programme providers who will then contact you directly to confirm next steps. Each provider has their own volunteer mentor screening, matching and training processes that they will take you through.
Step 4: If you have registered your interest but are not sure which programme(s) might be a good fit for you, please feel free to contact us.
---