September update - Regional workshops on the new Youth Mentoring Guide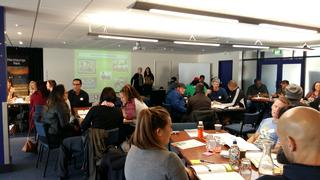 Our first 2 workshops on the new Guide to Youth Mentoring, held in Kaitaia and Hastings over the last couple of weeks have been really well received with approximately 40 people at each. read more
The Rotorua workshop tomorrow has 'sold out' but there are still plenty of places available for the New Plymouth workshop next week ie. Wednesday 21 September so make sure to register so you don't now miss out.
Registrations are now open for Christchurch (19 October) and Dunedin (9 November) workshops.
We will confirm further dates and locations shortly so keep up to date by checking our website regularly or 'like' our facebook page.