Season's Greetings from NZYMN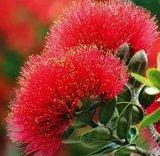 HIGHLIGHTS 2022
Although Auckland and New Zealand were released from Covid lockdowns in the early part of 2022 we were cautious about re-starting the Whai Wāhitanga workshop series. We did not want our workshops to be a source of infection especially as the isolation rules were really tough at the time. By June, we were into it. The second half of the year was workshop intense with over 280 participants in 15 courses. It was great to meet you all. So heartening to know that the taiohi of Aotearoa have such an energetic, enthusiastic and dedicated set of mentors who care about them. I hope, over the summer, you get a chance to have the relaxing family time you so richly deserve.
Another highlight was our move into the age of digital presentation. Just as Covid got us into Zoom hui it also gave us the impetus we needed to move to on-line training. I know that most people prefer face to face workshops, but the digital option allows us to reach more people especially in rural areas. It was great to see that we could convert our workshops into highly interactive sessions where mentors said they had fun as well as learnt a lot.
LOOKING FORWARD to 2023.
It seems to us that there is still a lot of demand for training in skills for mentoring so we are planning to take our Foundational Skills Programme, Mentor Plus, to more places in 2023 – starting with a two day workshop in Christchurch in March and including Auckland and Wellington. We are also keen to renew the very popular one-day Quality Relationships workshop (including some on-line presentations). We hope that by the second half of the year we will have a new workshop, looking at strength-based approaches to mentoring, ready to take to regions. Registrations for our 2023 workshops will open shortly. All details will be published on our website www.youthmentoring.org.nz and facebook page.
Another highlight to look forward to in 2023 will be the INVOLVE Conference. It will be great to meet in Auckland in August to catch up with all the latest developments in the youth development sector. https://arataiohi.org.nz/event/involve-2023-2/
We wish you and your whānau very special festive season followed by safe and happy summer. We hope that you will have a chance to relax and re-energise for the challenges of the year ahead.
Meri kirihimete ngā mihi o te tau hou ki to whānau
Joy Eaton, on behalf of the NZ Youth Mentoring team
New Zealand Youth Mentoring Network
M: 021 468 851
E: joy@youthmentoring.org.nz