Season's Greetings from NZYMN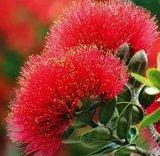 HIGHLIGHTS 2019. Did you catch up with us at one of our workshops this year? It has been a great privilege to present our Sharing the Kaupapa: Quality Relationships in Youth Mentoring workshop in 15 locations across the motu. Through the workshops we met over 400 dedicated mentors working hard to support the rangatahi of Aotearoa. I know that all those attending took the opportunity to extend their mentoring networks and enjoy the company of others working in a similar field. We want to acknowledge and thank The Tindall Foundation for their support with this mahi.
NEWSLETTER: Summer 2019/2020. Another highlight of 2019 has been the writing of our newly formatted newsletter CONNECTIONS.
Read about
The generosity of mentors sharing their knowledge and experiences.
Factors that contribute to highly effective mentoring matches.
Mentoring as a significant influence on youth wellbeing.
Click on this link to read the full Connections Newsletter NZYMN Newsletter
LOOKING FORWARD to 2020. We still have three more Sharing the Kaupapa workshops to present in Wellington, Auckland and Invercargill and then the big event will be the INVOLVE 2020 conference in Wellington in August. Last year's conference was lots of fun and planning is well underway towards another successful event. Keep an eye on www.involve.org.nz for details and more information.
We wish you and your whānau safe and happy summer holidays. We hope that you will have a chance to relax and reflect on the year that has been, and look forward to the year ahead.
Meri kirihimete ngā mihi o te tau hou ki to whānau
Joy Eaton, on behalf of the NZ Youth Mentoring team